Unfortunately, as a top executive of a FOREX Brokerage Firm had confided to me, almost every single penny that goes into a FOREX Brokerage Firm, never comes out of it.
New Traders are eager to start Trading and they don't take the necessity to learn Technical Analysis seriously.
On the other hand, they rely heavily on the news regarding their trading Decisions, because they don't know that the News are "fabricated" and there is a Gigantic Media Industry being financed on the sole purpose to produce the info-baits they'll bite, making the Big Players -who stay in the shadows- happy. Media, Banks and sadly many corrupted Governments work for the Big Players, constantly producing a "smokes and mirrors" facade for those who're not in the know.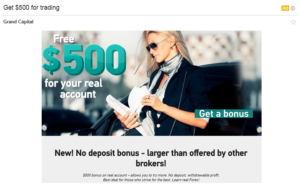 Brokers know that the vast majority of Traders will lose all their money and base their whole business around ways to attract more clients to their platforms. It's a shady business, thriving behind seemingly strict regulations, fine print legal disclaimers and on the premise that, almost all new traders have little or no knowledge of Technical Analysis.
The question should be rephrased like this "What should you do BEFORE starting FOREX Trading?" And the answer is "Get Proper Training". The keyword here is TRAINING. Information is not enough. Education will not protect you either. FOREX is about action and what you need before you start putting your money at stake is, TRAINING so you have a deep understanding of the Theory that you'll be applying following a step by step methodology on all your trades. Once you get the proper Training you can start from $100 being only 4 doublings away from $1600 and then, stepping on the seed capital of $1000 you earned while learning, you'll be 10 doublings away from your 1st Million. If you're disciplined, the 10 Doublings journey may take less than 36 Months. But even if it takes more, it will be transformational and immensely rewarding.
Because Successful FOREX Trading presupposes that you have also made a major mindshift regarding your financial goals in life, intensive training should ideally enhance the adoption of the new mindset.
Studying on your own and participating in Training Groups is a great start. Next, you need personal coaching finetuned to your own pace of learning and adjusted to your personality.
But even personal coaching on a subject that is only partially related to the applicable knowledge and mainly derives its value from the degree the trader makes the mindshift to a new level of consciousness, -adopting the idea of their unlimited potential,- is not enough. Therefore, it has to take place at an unconventional environment, which will be associated with the trader's new plans and way of seeing life. It has to be fun and set the hallmark of a Successful Trader's Lifestyle and it has to be an ongoing process, not just an ocassional event.
That's why MENTORSHIP, especially in FOREX, outshines all other forms of education.
FXholics Yachting is a FOREX Mentorship Program in the form of a Private CLUB of ambitious FOREX Traders who get ongoing Training, Signals and Support for their trades throughout the whole year and they can also participate to FXholics Yachting 7 Days Cruises to the Greek Islands on board of Yachts.
During each Cruise, FXHOLICS will be having Intensive Training in the form of Group Coaching, for the 5 Days of the cruise in two daily sessions, each lasting two hours. Each FXHOLIC can bring along a spouse or friend as a guest at no extra cost. Apart from FOREX Training, we'll have a lot of fun and this is going to be an unforgettable experience.
FXholics Yachting CLUB Members will be getting the following :
Private Online Coaching -for beginners and advanced alike- via Skype on FXholic System which is about Doubling your Account's Equity in 4 weeks going for two trades of 25pips each per day
Full Ongoing Access to my Signals and Training Material
Full Ongoing Access to FXholic's Buddy
My constant Support till they make the Fourth Doubling of their initial Capital
Guided Trading thereafter at ZERO Consulting Fees
Full Ongoing Access to FXHOLICS' Virtual Trading Room which will go Live in May 2018
Participation to FXholics Yachting Cruises
FXholics Yachting Members can either be paying 997eur monthly or 2425eur quarterly .
You can join by INVITATION ONLY.
Because the whole Program depends heavily on my time and attention and because I have invested interest in Members' Success after the 4th Doubling of their Account's Equity, it is of paramount importance for me, to give my best to Traders who are serious about succeeding. Therefore, apart from your financial commitment to the Program, you'll have to convince me why I should accept you in it.
Fill the Form you'll find on my site's Contact Page so we can schedule a brief Skype Call to discuss further.
Once you join the FXholics Yachting CLUB, you'll have the option to participate to one or more of CLUB's Cruises.
First, pick the Yacht and the date which is best for you.
Next, make sure you pay your share of the Chartering Fees for the Yacht of your choice, one month before the Cruise's date. You'll receive a Voucher for your reservation.
If adequate number of FXHOLICS join the same Cruise, you'll receive a Voucher for your payment, by the YACHTING COMPANY.
If there are not enough participants for the Cruise on the Specific Yacht and date to take place, you'll have the option of a REFUND or you can consider participating on a later date Cruise on this or another Yacht. If the alternative Cruise's Chartering fees are lower, you'll be REFUNDED for the difference. If they are higher, you'll get notified and decide accordingly.
You'll be advised to schedule your flight to Greece so that you arrive here on Friday, the day before boarding on the Yacht. You'll be welcomed at the Airport and a Taxi will take you to your Hotel where you'll be able to refresh yourself and relax being my guest. The next day, you'll be picked up by your Hotel and brought to the Marina where the whole Group of FXHOLICS and the Yacht will be waiting for you 🙂
As soon as the Cruise is over, a Hotel room will again be available for you to refresh yourself and relax before taking your flight back home next day, your life been enriched with new experiences and your heart with new friends 🙂
FXholics Yachting Cruises will welcome each FXHOLIC and their spouse/friend on the following Yachts:
1. M/Y (Motor Yacht) : MY TOY | Chartering Fees per FXHOLIC : 25000 eur (28000 eur for July & August)
FIRST CRUISE : 12th – 18th of MAY 2018
2. M/Y : PARIS A | Chartering Fees per FXHOLIC : 18200 eur (21000 eur for July & August)
FIRST CRUISE : 19th – 25th of MAY 2018
3. M/Y : SANJANA | Chartering Fees per FXHOLIC : 14000 eur (15200 eur for July & August)
FIRST CRUISE : 26th of MAY – 1st of JUNE 2018
4. MONOHULL : BENETEAU OCEANIS 51.1 | Chartering Fees per FXHOLIC : 2300 eur
FIRST CRUISE : 2nd – 8th of JUNE 2018
5. CATAMARAN : LAGOON 400 S2 | Chartering Fees per FXHOLIC : 2200 eur
FIRST CRUISE : 9th – 15th of JUNE 2018