Unfortunately, as a top executive of a FOREX Brokerage Firm had confided to me, almost every single penny that goes into a FOREX Brokerage Firm, never comes out of it.
New Traders are eager to start Trading and they don't take the necessity to learn Technical Analysis seriously.
On the other hand, they rely heavily on the news regarding their trading Decisions, because they don't know that the News are "fabricated" and there is a Gigantic Media Industry being financed on the sole purpose to produce the info-baits they'll bite, making the Big Players -who stay in the shadows- happy. Media, Banks and sadly many corrupted Governments work for the Big Players, constantly producing a "smokes and mirrors" facade for those who're not in the know.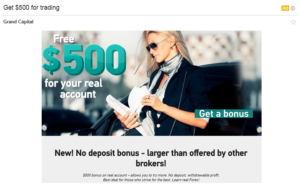 Brokers know that the vast majority of Traders will lose all their money and base their whole business around ways to attract more clients to their platforms. It's a shady business, thriving behind seemingly strict regulations, fine print legal disclaimers and on the premise that, almost all new traders have little or no knowledge of Technical Analysis.
The question should be rephrased like this "What should you do BEFORE starting FOREX Trading?" And the answer is "Get Proper Training". The keyword here is TRAINING. Information is not enough. Education will not protect you either. FOREX is about action and what you need before you start putting your money at stake is, TRAINING so you have a deep understanding of the Theory that you'll be applying following a step by step methodology on all your trades.
Because Successful FOREX Trading presupposes that you have also made a major mindshift regarding your financial goals in life, intensive training should ideally enhance the adoption of the new mindset. Therefore, it has to take place at an unconventional environment, which will be associated with the New Trader's plans. It has to be fun and set the hallmark of a Successful Trader's Lifestyle.
You are invited to join FXholics Yachting.
During a 7 Days Cruise to the Greek Islands on board of a Yacht, FXHOLICS will have Intensive Training for the 5 Days of the cruise in two daily sessions each lasting two hours. Each FXHOLIC can bring along a spouse or friend as a guest at no extra cost. Apart from FOREX Training, we'll have a lot of fun and this is going to be an unforgettable experience.
Training costs XXXXX and the first Cruise is set for 12-19th of May 2018. Till we meet, I'll offer to the first cruise's participants, 10 hours of Private Coaching via Skype, as a Thank You gift.